"Our employees are bright and passionate about what we do; this is reflected in the expertise and added value we deliver to our niche clients." Anne Marie McGraw, President
why work at insignia?
At Insignia, we work hard and take pride in the reputation of excellence that we have earned in our industry. Our staff members value quality in their work and welcome new ideas to improve our products, processes, and work environment.

Employees equally enjoy the camaraderie associated with the teamwork and collaboration that is one of our core values. The diversity of our projects ensures that employees are appropriately challenged and learning new things. Our staff members have access to all levels within the organization and regularly work side-by-side with our most senior leadership, including our company's President, allowing growth and learning at a fast pace. We regularly celebrate our successes and schedule fun extracurricular events throughout the year to enhance our team atmosphere.

Insignia offers employees competitive salaries, generous benefits, internal and external training opportunities, and flexible work schedules in support of our goal of being the best place to work. Come join us!
Fulfilling holiday gift wishes for low-income families
Hosting food drives to help the local food banks
Participating in beach and creek cleanup events
Volunteering at the Marine Mammal Center to prepare food for marine mammals
Pulling weeds at local gardens
Attending community education events
Making donations to environmental organizations
Volunteering at schools to educate children about careers in the environmental field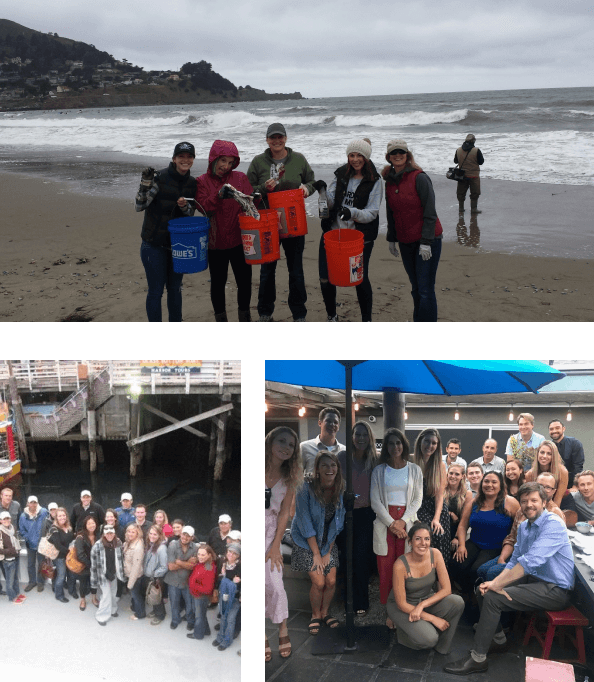 Employee testimonials
Insignia is always looking for talented employees who strive to be the best in their field and enjoy exchanging knowledge in a collaborative environment. Take a look at our available positions on our Job Opportunities page.