Our Mission
We provide high-quality, client-focused consulting services for the unique needs of energy and infrastructure projects.
Insignia was founded in 2004 to provide premier service to clients facing environmental challenges. Our employees combine foundations in engineering and science with real-world construction experience to develop feasible and effective environmental solutions. Insignia holds performance and responsiveness paramount while working with clients to meet their needs in the most cost-effective way possible. We pride ourselves on knowing the latest environmental regulations, understanding the perspectives of jurisdictional agencies, employing experienced personnel, and producing high-quality deliverables.
Insignia is a certified Woman-Owned Business Enterprise by the California Public Utilities Commission Utility Supplier Diversity Program and Women's Business Enterprise National Council and a certified Small Business Enterprise by the State of California Office of Small Business.



Anne Marie McGraw, President
As the founder and President of Insignia Environmental, Anne Marie McGraw is the driving force behind Insignia's greatest accomplishments. Her passion for environmental work began in high school when she joined a volunteer committee that successfully instituted recycling in the downtown business district of her hometown. After studying engineering and environmental policy and planning at California Polytechnic State University, San Luis Obispo (Cal Poly) and University of California (UC), Davis, she became focused on creating an environmental benefit from the design and construction of infrastructure.
With more than 18 years of experience in environmental consulting for the energy and infrastructure industries, Anne Marie has overseen and managed all phases of projects, from routing and siting to implementing environmental inspection programs during construction. Anne Marie loves every aspect of project work and the lasting relationships she has developed over the years in the industry. She holds a Master of Science (M.S.) in Engineering from Cal Poly, a Master of City and Regional Planning from Cal Poly, and a Bachelor of Science (B.S.) in City and Regional Planning from UC Davis. In Anne Marie's spare time, she enjoys participating in dressage competitions with her warmblood horse, attending San Jose Sharks games, spending time with her family and friends, and traveling.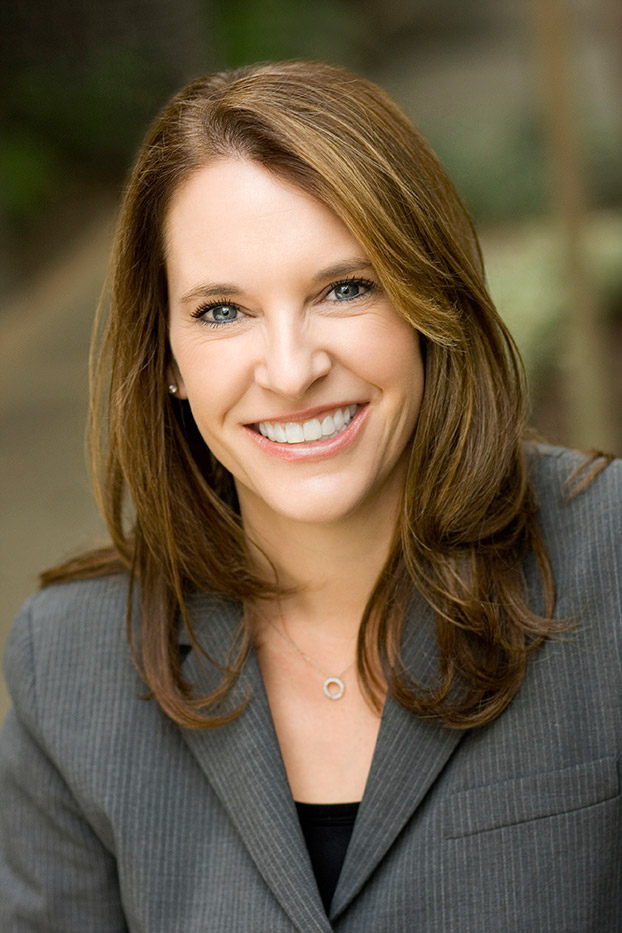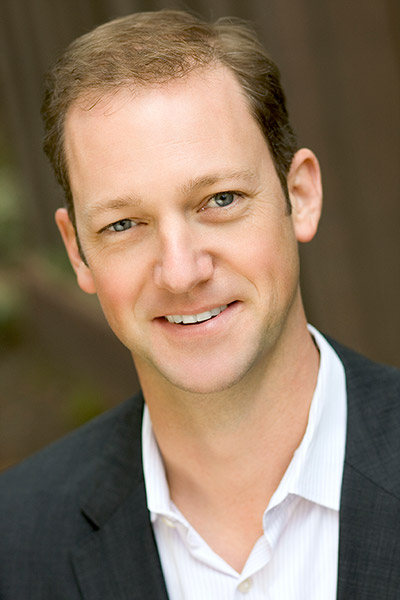 Alex McGraw
Chief Financial Officer and Vice President
Alex McGraw joined Insignia shortly after its founding and is currently the Chief Financial Officer and Vice President. With a background in engineering and business, Alex brings proven skills in technical analysis and finance to Insignia. Prior to joining Insignia, he worked as an engineer, specializing in air dispersion modeling and statistical analysis in support of high-profile legal disputes. In his free time, Alex enjoys attending San Jose Sharks games, traveling, cycling, and drinking wine. Alex holds a Master of Business Administration (MBA) from Santa Clara University and a B.S. in Civil Engineering from Cal Poly, San Luis Obispo and also holds an Engineer in Training certification.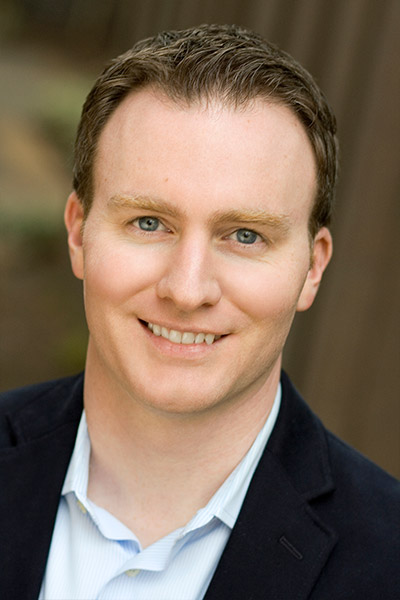 Robert Curley
Director
Robert Curley combines an engineering background with over 13 years of experience in the field of environmental analysis. His career began with implementing Environmental Protection Agency-approved air dispersion models to evaluate air quality impacts from accident reconstruction reports and proposed stationary sources. Since that time, Robert has focused on the planning and permitting of energy infrastructure, including electric transmission lines and substations, natural gas pipelines, and telecommunications facilities, with a particular focus on California Public Utilities Commission-regulated projects. This work has included preparing routing/siting studies, evaluating project feasibility/constructability, managing the preparation of all associated environmental documentation, and negotiating and securing appropriate jurisdictional agency authorizations and permits. During this time, he has also utilized his qualitative analysis skills during the preparation and technical review of various air quality and noise analyses in support of Insignia's clients. He holds a MBA from Santa Clara University and a B.S. in Mechanical Engineering from UC Santa Barbara.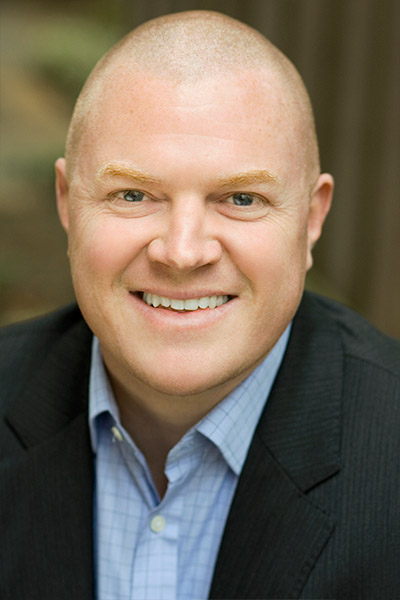 Fred Bauermeister
Director
As a professional planner certified by the American Institute of Certified Planners (AICP) and Leadership in Energy & Environmental Design (LEED) Accredited Professional, Fred has long been interested in the relationships between linear infrastructure, the environment, and community development. To this end, he has focused his career on project feasibility, siting, optimization, and execution strategy to help his clients minimize their projects' environmental impacts while maximizing their return on investment. With more than 15 years of experience in infrastructure development, he has managed federal and state environmental assessments, secured permits, conducted agency negotiation and meeting facilitation, and successfully completed dozens of projects throughout the U.S. Fred regularly works with clients to creatively navigate the various federal permitting processes required by these agencies. Fred has a Master of City and Regional Planning from UC Berkeley and a B.S. in Environmental Policy from the University of Tulsa. Outside of work, Fred enjoys exploring the globe with his family and friends, cheering on the St. Louis Cardinals, and getting lost in the mountains.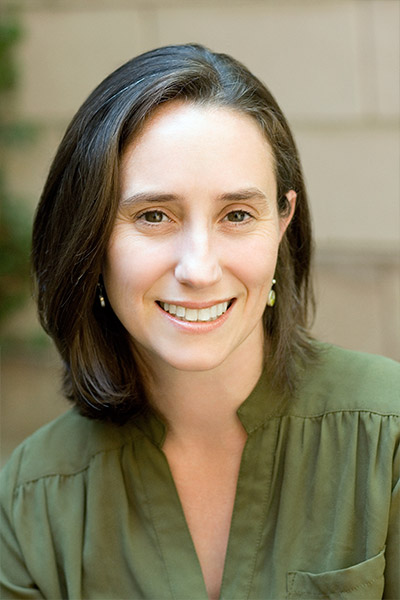 Lisa Eigner
Senior Biologist
Lisa Eigner has over 15 years of experience conducting biological research and writing scientific documents for universities, government agencies, and consulting firms. Her experience working with a variety of organizations facilitates effective and efficient communication, which is a valuable tool for biological resource protection and project management. Lisa draws on her passion for wildlife and the outdoors to help clients with protecting environmental resources while planning and implementing utility projects. She is experienced in surveying and monitoring for various northern California special-status species on numerous projects. Lisa is a skilled project manager and has managed permitting and construction compliance for several utility projects in the San Francisco Bay Area. She received a B.A. in Environmental Studies from Binghamton University and an M.S. in Natural Resources/Wildlife from Humboldt State University. Lisa enjoys running, hiking, eating at food trucks, and traveling.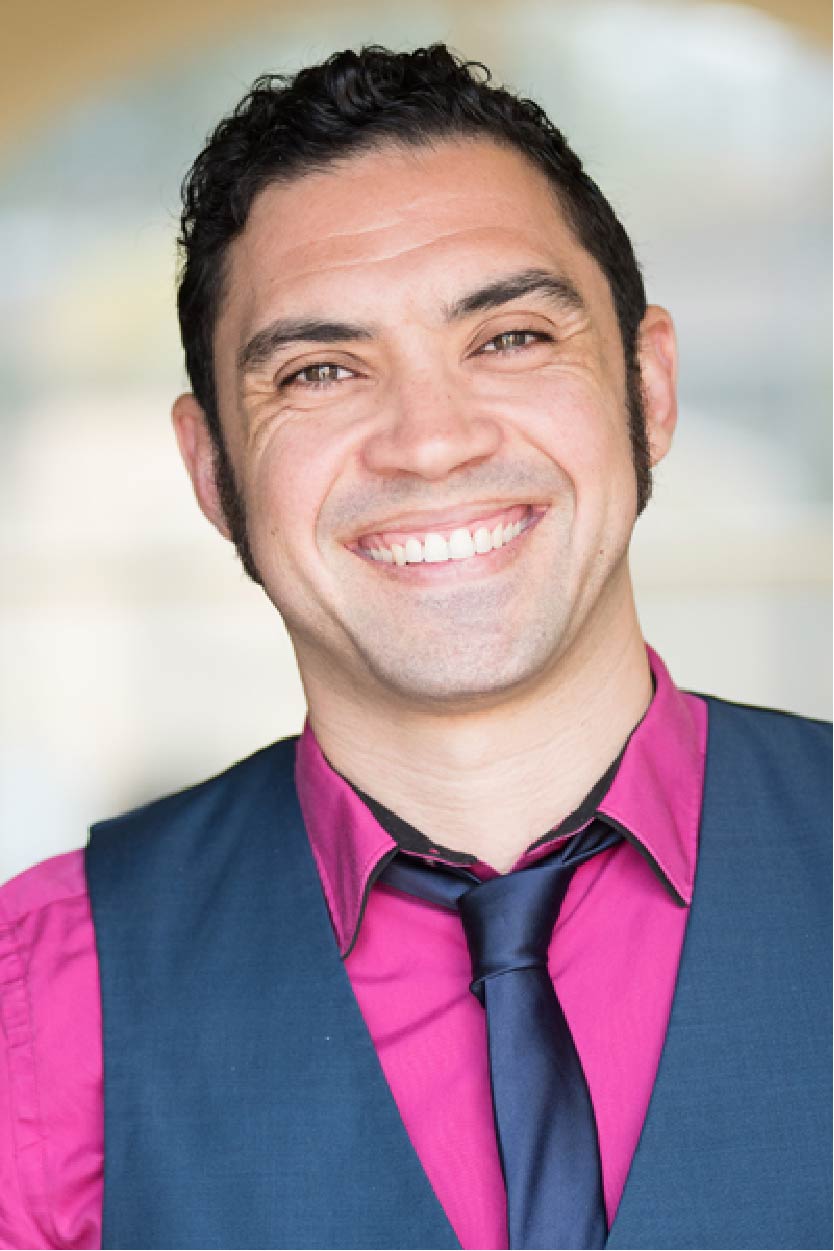 Leonard Griffiths
Senior Biologist
Leonard has always been obsessed with natural habitats, the wildlife that they sustain, and their interactions with development. This is a field that has invoked a love and passion since growing up in the African savannah and has continued through education, volunteer work, and employment internationally. With over 12 years of experience in the biological field, Leonard has managed and conducted environmental work for numerous globally recognized projects across a range of sectors. This diverse experience has allowed him to be adept in identifying subtle changes in environmental conditions, interpreting and evaluating them effectively to provide robust analyses. This proven experience has helped many clients drive truly environmentally sustainable development. A keen problem-solver, Leonard thrives on identifying innovative solutions to complex multi-faceted project issues. Leonard holds an M.S. in Ecology and a B.S. in Zoology from the University of Wales, Bangor. He enjoys volunteering for local wildlife organizations and, as a travel addict, can be found plotting the next big adventure during his spare time.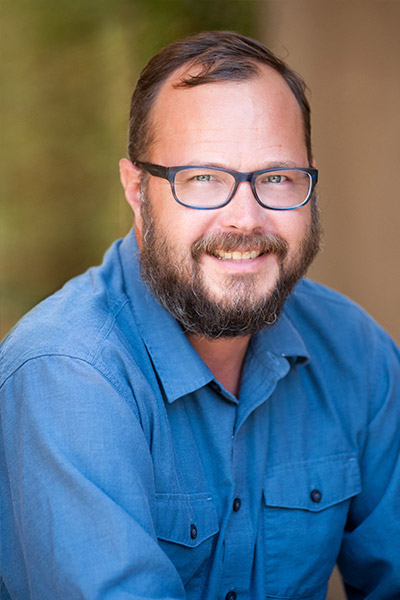 Jeffry Coward
Senior Biologist
Jeffry Coward has over 15 years of experience conducting surveys for sensitive wildlife and plant species, performing jurisdictional determinations for the United States Army Corps of Engineers (USACE) and California Department of Fish and Wildlife (CDFW), and overseeing implementation of mitigation measures during project construction. He has extensive training and experience surveying and monitoring for various sensitive species during inspection efforts on numerous large-scale utility projects. Jeffry has also managed large teams of biological, archaeological, and paleontological monitors in the field during construction of large infrastructure projects. He possesses a strong working knowledge of restoration ecology, herpetology, field botany, and ornithology. Jeffry has been a CPESC since 2012, and holds a B.S. in Ecology and Systematic Biology from Cal Poly, San Luis Obispo.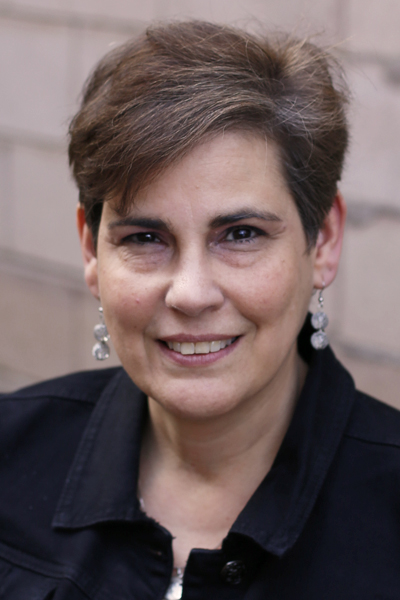 Alisa Lykens
Director
Alisa Lykens is an experienced Supervisory Manager with over 30 years of federal government service as a regulator of energy projects and a NEPA expert. She is also a subject matter expert in stakeholder outreach, which includes promulgating regulations for the stakeholder outreach program, landowner notification initiatives, and the pre-filing process at the Federal Energy Regulatory Commission (FERC). She has pertinent experience working directly with representatives of Native American tribes; federal, state, and local agencies; and public citizens. In this role, she educated her audiences about NEPA, natural gas construction impacts, and FERC's pre-filing process. She has performed hundreds of natural gas pipeline construction inspections, ensuring compliance with agency conditions and erosion control requirements.  Under her management, she has issued hundreds of environmental impact statements/assessments over the course of her federal career. Alisa holds a B.S. in Biological Resources from Old Dominion University in Norfolk, Virginia. In her spare time, she likes to travel across the country with her dogs, visit friends and family, and root for Washington, D.C. sport teams.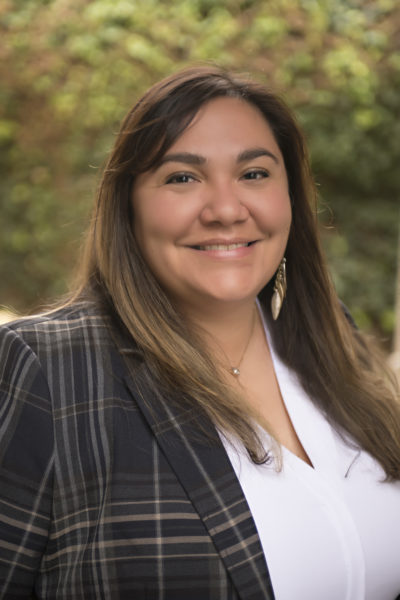 Isabel Cordova
Senior Archaeologist
Isabel Cordova has over 10 years of experience in cultural resources management throughout California and the Great Lakes region.  In addition to a strong background in all phases of archaeological fieldwork, research, and curation practices, Isabel meets national standards in archaeology set by the Secretary of Interior's Standards and Guidelines for Archaeology and Historic Preservation. She has authored numerous Environmental Impact Report/Environmental Impact Statement sections, cultural resource evaluations, technical reports, tribal consultation documents, and record searches. Isabel's experience also includes managing subconsultants, reviewing deliverables, and promoting archaeology to the public. She also specializes in ceramic analysis, including production and identification. She holds an M.A. in Anthropology from California State University, Northridge and a B.A. in Anthropology from the University of Michigan, and she has been on the Register of Professional Archaeologists since 2011. In her spare time, she enjoys volunteering for the Human Rights Campaign, hiking throughout the backcountry of San Diego, and traveling.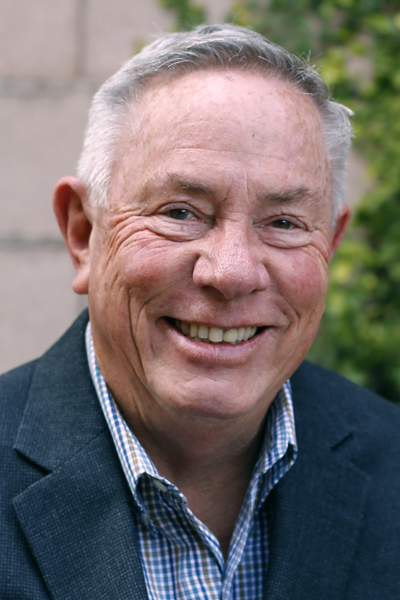 Terry Wolverton
Senior Consultant
Terry Wolverton has over 30 years of experience in electric distribution planning, electric transmission powerline permitting, and land purchases for substation construction. Through his years of experience at Sierra Pacific Power Company and TransCanada, he became known for his hard work and team-building skills, while emphasizing respectful collaboration as a key component of building consensus with the many stakeholders involved in energy infrastructure projects. His work experience includes projects in California, Nevada, Oregon, Washington, Idaho, Alaska, Canada, North Dakota, Ohio, Illinois, Tennessee, and Texas. Terry holds a Senior Right-of-Way Agent designation through the International Right of Way Association, where he has been chapter president twice. In this role, he established meaningful relationships with key stakeholders, including federal, state, and local agencies; community leaders; and tribes. When not home in Reno, Terry and his wife enjoy their "little house" located near the Sierra Buttes outside of Graeagle, California, which is often visited by their children and grandchildren.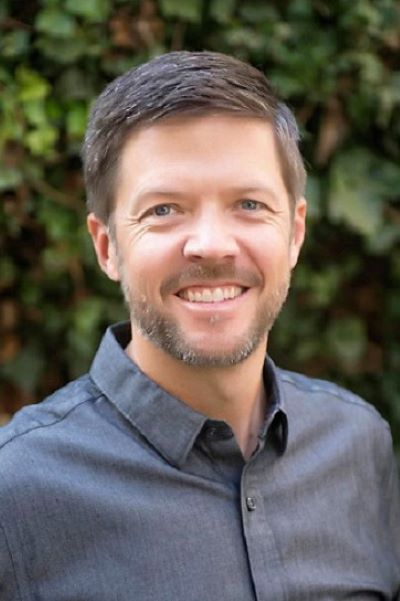 Michael Kincaid
Marketing/Business Development Director
Michael is an accomplished marketing and business development leader with more than 20 years of experience working with environmental, planning, and engineering firms in a wide variety of market sectors with a broad base of clientele. As an integral part of successful growth and expansion of services, projects, and clients, he is passionate about strategic planning and collaboration.  A testament to his approach, he has been instrumental in developing dozens of new clients and consistently and successfully driving business development for significant projects . Michael holds a BA in Environmental Sciences from the University of California, Berkeley.  He enjoys spending time with his wife and three children, hiking, camping, and traveling.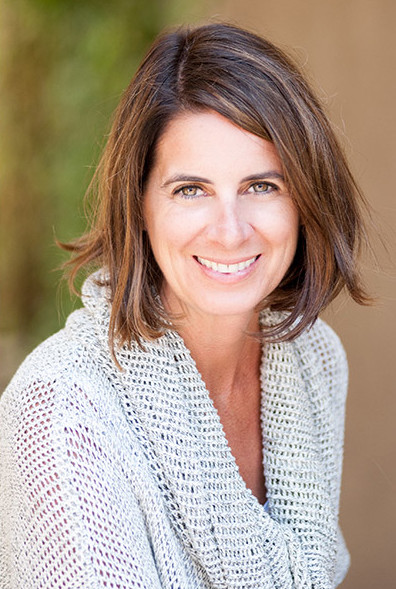 Erin Keochekian
Director
Erin Keochekian has over 20 years of experience in environmental planning and permitting, field review and feasibility studies, environmental training program development and facilitation, and environmental compliance management. Her diverse experience with all phases of environmental compliance provides clients with broad and in-depth knowledge of the environmental regulatory process. She has performed constructability reviews for utility development in highly sensitive areas, has overseen numerous environmental resource studies and planning documents pursuant to CEQA and NEPA, and has conducted compliance inspection and documentation of over 1,200 miles of linear infrastructure across the U.S. Erin has extensive experience with permitting and agency coordination at the federal, state, and local levels. She holds a B.S. in Environmental Science from Boston College. When not assisting clients, Erin enjoys spending time at the beach with her two children and husband, cooking with friends, hiking, and traveling.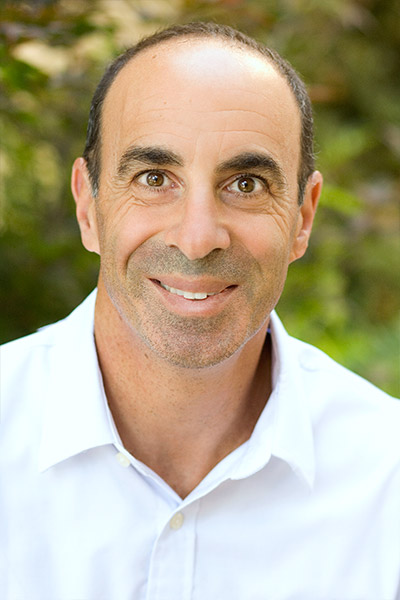 Armen Keochekian
Director
Armen Keochekian has over 20 years of experience with planning, permitting, and managing environmental compliance programs for large-scale utility projects. He has inspected over 1,000 miles of natural gas pipeline construction across the U.S., as well as hundreds of miles of electrical transmission lines in California, Nevada, and Colorado. Armen has been a CPESC since 2002 and a QSD/QSP since 2011. He is also a Trainer of Record for the State Water Resources Control Board's QSD and QSP Training Course, and has been a presenter and trainer for the International Erosion Control Association, International Right-of-way Association, Association of Environmental Professionals, Federal Energy Regulatory Commission, and the Southern Gas Association. Armen holds a B.S. in Soil Science and Environmental Science and Technology from Cal Poly, San Luis Obispo. When not consulting, Armen enjoys watersports, hiking, and traveling with his family.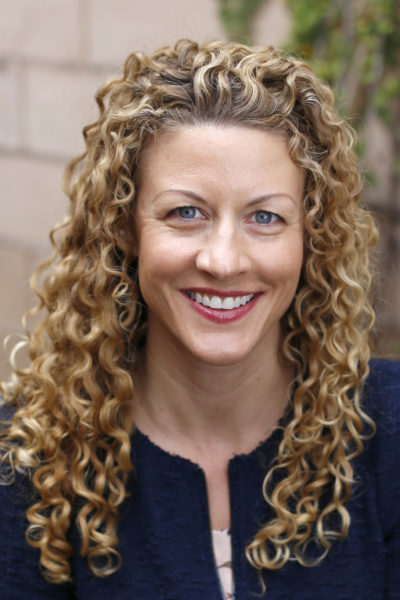 Sarah Willbrand
Senior Biologist
Sarah Willbrand has over 13 years of experience in the public, private, and academic sectors of the biological sciences. She is a multi-disciplinary biologist with specializations in herpetology, ornithology, wetlands, field botany, and project management. She has conducted numerous habitat assessments, focused species surveys, protocol-level California red-legged frog surveys, wetland delineations, rare plant surveys, and nesting bird surveys. Sarah also possesses a strong knowledge of federal, state, and local environmental policies and permitting processes, as well as a deep understanding of utilities and linear transportation projects. She finds it rewarding to provide biological resources support to clients from project inception to completion, and she enjoys working with clients to come up with creative solutions to minimize environmental impacts. Sarah holds a Master's of Conservation Biology from Victoria University and Macquarie University and a B.S. in Biology with a Certificate of Conservation Biology from the University of Missouri ‒ St. Louis. In her free time, she enjoys traveling, hiking, camping, wildlife photography, game nights with friends, yoga, knitting, softball, and watching St. Louis Cardinals and Golden State Warriors games. She also volunteers on weekends as a wildlife rehabilitator.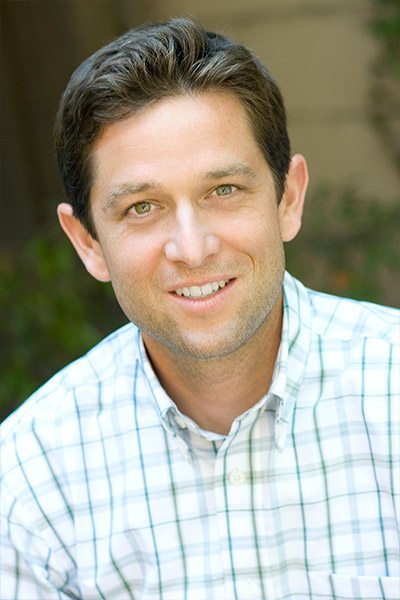 Bradley Jacobsen
Senior GIS Specialist
Bradley Jacobsen specializes in all things geographic information system (GIS), including spatial analysis, cartography, three-dimensional modeling, Global Positioning System mapping, and visualization simulations. After he received a B.A. in Geography from Sonoma State University, he immediately began his career in consulting, where he provided GIS services for a variety of disciplines, including biology, seismology, hydrography, and geology. Throughout Bradley's career, he has supported multiple Federal Emergency Management Agency Hazard Mitigation Plans, modeled earthquake aftermath scenarios for the Regional Catastrophic Preparedness Grant Program, and acquired a dense technical skill set, which has supported Insignia since 2012. Bradley's two favorite hobbies include listening to and making music in his home recording studio and surfing as much as he can.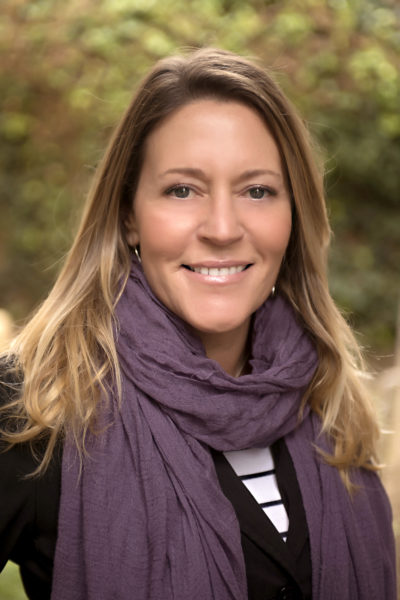 Sparrow McMorran
Senior Biologist
Sparrow McMorran has over 15 years of experience in environmental management and consulting. Her background includes environmental planning and wildlife management for the federal government, as well as marine science education, ecotourism, and nonprofit conservation. As a general biologist with an emphasis in coastal resources, her education and career have taken her all over the United States, from the coast of Maine and the Florida Keys to the Puget Sound and the Hawaiian Islands. Sparrow obtained a B.S. in Marine Science from Jacksonville University. She enjoys adventures with her family, surfing, and getting outdoors.