Insignia Environmental proudly announces that we are celebrating our 15-year anniversary in July 2019! Founded as Opus Environmental by President Anne Marie McGraw in the dining room of her Palo Alto home, the firm's first project was a California Environmental Quality Act document for a Chevron Pipe Line Company oil pipeline. Projects from Tuscarora Gas Transmission Company and Pacific Gas and Electric Company (PG&E) soon followed, and we quickly moved into a penthouse office space in downtown Palo Alto.
From those modest beginnings, we have grown into a national business operating out of three main offices with 65 staff located throughout the United States. We changed our name to Insignia Environmental in 2008, and we proudly count PG&E, Southern California Gas Company, San Diego Gas & Electric Company, Southern California Edison, and NV Energy among our long-standing clients.
Our mission is to provide premier service to clients facing environmental challenges. We combine our foundations in engineering and science with real-world construction experience to develop feasible and effective environmental solutions. Our clients rely on our experienced team's dedication to performance and responsiveness.
"We harness our horsepower, brainpower, and willpower to exceed client expectations," said President Anne Marie McGraw. "As long-term strategic partners committed to the highest level of client service, we focus on our clients' best interests and provide greater value. We say 'Yes' and then deliver. With Insignia, our clients accomplish projects faster, with less cost and fewer constraints."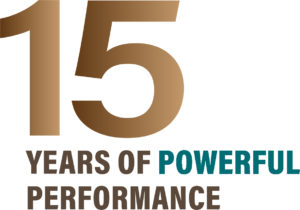 Insignia Environmental. 15 years of powerful performance.
Insignia is certified as a Woman-Owned Business Enterprise by the California Public Utilities Commission Utility Supplier Diversity Program and the Women's Business Enterprise National Council, and a Small Business Enterprise by the State of California Office of Small Business.